The problem of the major social media company Facebook, Twitter, and Instagram working in India is increasing. It is believed that there may be a ban on these apps in the next two days. The central government had instructed social media companies to follow certain rules in February. For this, these companies were given three months by the government, whose period is going to be completed on 26 May. According to the information received from the sources, these social media companies have not followed the rules of the government yet, due to which such speculations are being made that their services can also be stopped in the next two days.
The Union Government on 25 February 2021, on behalf of the Ministry of Electronics and IT of India, was asked to appoint Compliance Officer, Nodal Officer, etc. within 3 months to regulate digital content and all of them should have jurisdiction in India.
Sources also said that "Although they claim the protection of being an intermediary, they follow their own rules for modifying and deciding content through their norms without reference to the Indian constitution and laws."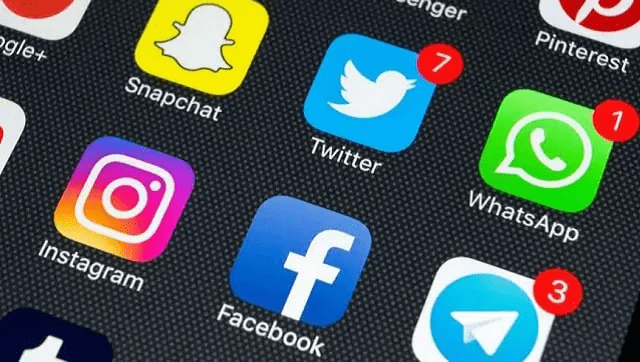 Companies will have to agree to these rules
As per the order given by the government, companies have to appoint a Compliance Officer and their name and contact address should be of India, including things like complaint resolution, monitoring of objectionable content, compliance report, and removal of objectionable material. Under this new rule, a committee will also be formed in which people from Defense, External Affairs, Ministry of Home Affairs, Ministry of Information Broadcasting, Law, IT, and Women and Child Development will be the people. They will have the right to hear complaints on violations of the code of conduct.
In addition, the government will nominate an officer of the level of Joint Secretary or above as an "Authorized Officer" who can direct the content to be blocked. If an appellate body believes that the material violates the law, then it will have the right to send the content to the government-controlled committee for the blocking orders to be issued.
What do companies say?
On 25 February 2021, the MEITY of the Government of India gave all social media companies three months to follow these rules. Although some platforms have asked for a time of six months, some said that they are waiting for instructions from their headquarters in America. Sources said that these companies are working in India and are making profits from India but are waiting for the green signal to follow the guidelines. Companies like Twitter say they have their fact-checker team but they never disclose how they find out the facts. On the other hand, people on social media do not know who to complain to and who will face their problems.