Did you miss the What's app group call? WhatsApp Starts Joinable Group Calls to Let You Join a Group Call That You Missed
This Monday, what's app has started rolling out a new update by which you can join a group voice call after it started and if you missed the ring. In this update, users can rejoin the group voice call and group video calls. This update also allows you to drop off(exit) from group calls. 
In this feature, users will join calls via the "tap to join" option on their call logs.
How to join a missed group call and leave a group call?
If you missed a group call by mistake, you could join that call by following the steps.
You will first see the ignore or join option on their screen.
2. If you missed the ring that time, you have to call the log section, and then you have to select the active group calls which you want to join.
3. After that, you can join the call by the join button.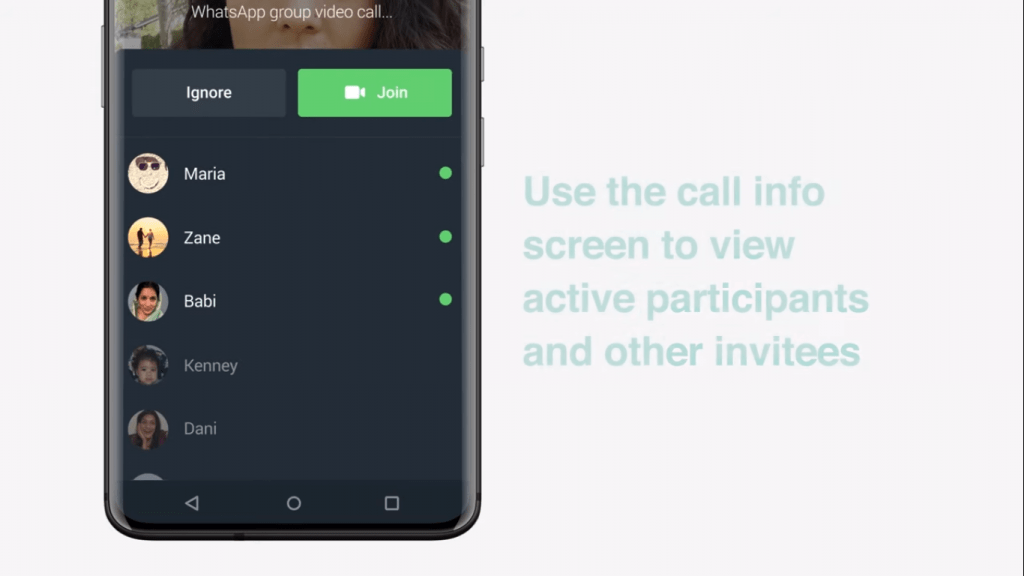 4. But if you want to leave a group call, you can exit it by tapping on the red button.
Currently, the group calling on WhatsApp allows up to eight participants to video call each other.
If you also want your business to get maximum reach and sales & call, hire our best digital marketing team to change your business into a brand.